Profile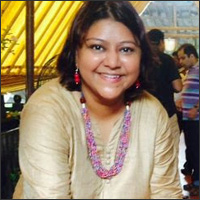 She has a degree in commercial art from the prestigious Sir J J Institute of Applied Arts, Mumbai. She is an artist at heart with over 20 years of experience in graphic design across a variety of mediums. She worked in various ad agencies and dotcoms before starting MiracleworX in 2002 and then working on her own brand 'Sonali Salvi' two years back.
Sonali brings her vast experience to create unique and inspiring designs for her clients. She also oversees the branding of several client companies and consults on various design projects.
Sonali is a keen animal lover and has served on the managing committee of In Defense of Animals, India. She also heads the alumni committee of her school and designs T-shirts under her own brand 'Feathersay Designs'.

TOP